Elena Baba
Eurythmy Teacher
phone: (802) 985-2827 ext. 17
email: ebaba@lakechamplainwaldorfschool.org
Elena trained and graduated from the London School of Eurythmy with Marguerite Lundgren who founded the training and developed further Eurythmy in the English language. Being able to delve into the English language like this was a privilege and an experience she will always cherish. Elena also studied speech formation, form drawing, projective geometry, music history, singing and painting as well as Anthroposophy merging together experiences of various artistic disciplines and the work of Rudolf Steiner. Elena has been teaching Eurythmy for over twenty years to children in Waldorf schools as well as students at Rudolf Steiner College in Sacramento, the Arcturus Teacher Center training, and the Anthroposophical Branch in Chicago. Besides this she has also worked with physically and emotionally challenged adults, the elderly, and art students at various colleges in Pittsburgh. Elena has recently performed with the Midwest Eurythmy group in Chicago. She is happy to be in such a beautiful environment to teach Eurythmy here at the school.
---
Mary Louise Collins
Humanities
phone: (802) 425-6195 ext. 14
email: mcollins@lakechamplainwaldorfschool.org
Ms. Collins joined the LCWS high school faculty in 2001. She received her B.A. in English with minors in history and philosophy from Marquette University and her M.A. in Literature from the University of Virginia. She continued to pursue her interest in 18th and 20th century literature towards a Ph.D. from the University of Iowa focusing on mothering and feminism. Prior to teaching at LCWS she taught at the high school level at the Edinburgh Rudolph Steiner School in Edinburgh, Scotland as well as nine years at the University of Iowa. Although Ms. Collins was born in Dublin, Ireland, she grew up in a small town in northern Wisconsin, among the bluffs and valleys surrounding the Mississippi River. She enjoys nature immensely. Wales is her favorite destination. Mary lives with husband Dan, sons Brendan and Aidan, and daughter Mairead Ann.
---
Melendy Comey
Handwork
phone: (802) 425-6195 ext. 20
email: mcomey@lakechamplainwaldorfschool.org
After working for sixteen years in the restaurant business, Ms. Comey turned her lifelong interest in textile arts into a new career in teaching. She has been at LCWS since 2002, after teaching handwork at the Green Mountain Waldorf School for four years. She is also a potter and as a once-professional chef, she still loves cooking for pleasure. Though her family roots are in the Boston area, Ms. Comey's father was a Naval officer and the family moved from coast to coast every two years. She has been through 42 states and has many wonderful memories from traveling across country. She studied fine arts and art history at the University of Southern Connecticut and the University of Arkansas at Little Rock. Ms. Comey and her husband, Joe Unser, live with their son, Adrian '08. She has two daughters living in Texas, Nicole and Leandra.
---
Steve Crimy
Humanities
phone: (802)425-6195 ext. 15
email: scrimy@lakechamplainwaldorfschool.org
Mr. Crimy joined the faculty in 2006; previously he taught high school history and English at the Summerfield Waldorf School for seven years. Mr. Crimy enjoys ancient history, baseball ("I still collect baseball cards"), books and reading ("British murder mysteries"), English grammar, and "useless trivia."
---
Kate Crow
Math and Science
phone: (802) 425-6195 ext. 30
email: kcrow@lakechamplainwaldorfschool.org
Ms. Crowe is in the process of earning her Ph.D. in mathematics education at the University of Washington in Seattle. She is expecting her M.Ed. in mathematics education this year and she also holds an MFA in studio arts from the University of New Mexico. Ms. Crowe is Waldorf educated and has her teaching certificate in Waldorf education. She has had a great deal of experience teaching math at the high school and college levels and she brings a deep understanding of the subject and how to teach it in a meaningful and inspiring way. She is dynamic and engaging and loves working with students. We are thrilled that she is joining our faculty and know that she will bring a great deal of wisdom, skill and expertise to our math and science teaching.
---
Danielle Drogalis
Math and Science
phone: (802) 425-6195 ext. 26
email: ddrogalis@lakechamplainwaldorfschool.org
Ms. Drogalis came to LCWS after teaching for three years at St. Johnsbury Academy, in her home town, and one year at Spaulding High School. She earned a B.S. from McGill University in Montreal, having majored in anatomy and cell biology. Ms. Drogalis lives with her husband Tom, son Dominic, daughter Taylor and step-daughter Trinity.
---
Elizabeth (Bet) Dews
Math and Science
phone: (802) 425-6195 ext. 11
email: edews@lakechamplainwaldorfschool.org
Elizabeth Dews has taught blocks of math and science at LCWS for many years, but joined the faculty full-time in 2009. Before that she worked for 30 years at IBM at a variety of jobs ranging from systems analyst to management. Ms. Dews has a B.S. in Computer Science and Zoology from University of Maine, Orono, an M.S. in Industrial Administration from Carnegie Mellon, and received her Waldorf teacher training from the Centre for Anthroposophy. She has three children, including an LCWS graduate, a high school and grade school child. When not thinking about her lessons she loves to be outdoors, hiking, biking and snowshoeing.
---
Emily Bissell Laird
Fine Arts
phone: (802) 425-6195 ext. 51
email: eblaird@lakechamplainwaldorfschool.org
Emily Bissell Laird is a practicing artist and founder of Dreaming Star Studio. She graduated from UVM with a degree in Art Education, taught art in public schools for many years, and came to LCWS through her first child's experience of Morning Garden (then grade school and high school!) Ms. Laird has completed Foundation Studies and art intensives at the Centre for Anthroposphy and The Alkion Center, and taught visual arts at the Lake Champlain Waldorf High School for the last seven years. When not teaching or painting she can be found hiking, skiing, gardening and dreaming with her family in the Champlain Valley.
---
Alice Lissarrague
French and College Guidance
phone: (802) 425-6195 ext. 28
email: alissarrague@lakechamplainwaldorfschool.org
Born and raised in Shelburne, Alice graduated from Smith College where she minored in French literature. She then spent several years in Manhattan working as a commercial actor, before graduating from Columbia University with a Masters in Education. Alice and her French husband Christophe then moved to Japan, where Alice taught English for two years at Konan Women's University in Kobe. Following their return to Vermont, Alice and Christophe opened a French restaurant which they ran for 13 years. Alice and Christophe live in Shelburne with their three bilingual children, all students at LCWS.
---
Tyler Macdonald
High School Movement Teacher and Assistant Athletic Director
High School Boys' Basketball Coach
phone: (802) 425-6195
email: tmacdonald@lakechamplainwaldorfschool.org
Having grown up in a home with parents who were Waldorf students then teachers, Tyler attended Waldorf schools from a young age and enjoyed an upbringing grounded in Anthroposophy. Tyler moved to Vermont in 2010 after 7 years at the Cape Ann Waldorf School as movement teacher for grades 1-8 and Athletic Director. His professional training is extensive in Spacial Dynamics. In 2006, he graduated from Level 1, a five year in-service training designed for Waldorf movement teachers. Since, he has completed several Level 2 trainings and just this summer completed the highest, 3 year training, Level 3 of Spacial Dynamics. Tyler received his BA in Transpersonal Psychology from Burlington College and also holds certification in Bothmer teaching. He is excited to dedicate himself to the High School movement and athletic programs at LCWS. He lives with his wife Julie, a veterinarian, and their three children, the eldest two boys attend the grade school at LCWS and the baby who thinks she does! Outside of education, work, and family, Tyler loves to play basketball any chance he can and practices mindfulness meditation under Zen master Thich Nhat Hanh.
---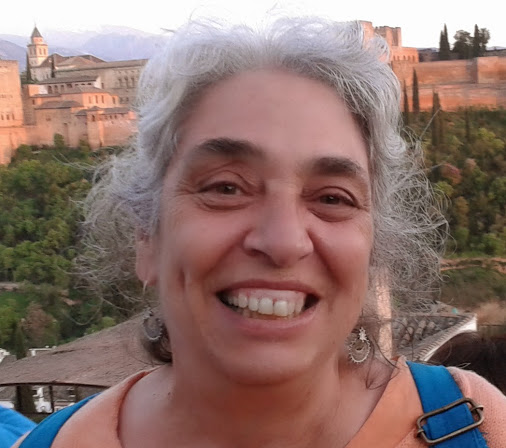 Barbara McKay
Humanities
phone: (802) 425-6195
email: bmckay@lakechamplainwaldorfschool.org
Barbara McKay joins the high school humanities faculty, part time, after many years of volunteering at both the LCWS grade school and the high school, and occasionally working as a high school tutor and guest teacher. She holds a B.A. in English from Kenyon College, M.A. from the University of Chicago, and a certificate in Waldorf Foundation Studies. Before moving to the Champlain valley, she taught at Norwich University as an adjunct in the English Department and as a tutor at the Learning Support Center. Barbara had a "love-at-first-sight" experience of Waldorf education as a parent in the founding class of the Montpelier Waldorf Child's Garden, 23 years ago; she's been in Steiner study groups ever since. Her sons are graduates of LCWHS: Robert '05 and Will '07. Barbara most enjoys reading, gardening, not-too-hard hiking, and choral singing. She has been in several area choral groups, including the LCWS Spring Benefit adult chorus – which she will continue until Steve Olson breaks it to her gently that her voice is gone with the wind…..
---
Mashobane Moruthane
Gym and Competitive Sports
phone: (802) 985-2827 ext. 39
email: mmoruthane@lakechamplainwaldorfschool.org
Mr. Moruthane joined the LCWS faculty in 2001, after working at Waldorf schools in Denver and Buffalo. Growing up under apartheid in South Africa, he chose a career in education because he wanted to have a positive influence on youth by providing them a healthy, meaningful education. He came to Waldorf education because of its inherent belief in spirituality and flexible style of teaching; he also appreciates the philosophy of Anthroposophy. Mr. Moruthane is from Phaahla, in the countryside in the northern section of South Africa. He lived with his grandmother and many cousins in a mud hut with no electricity, running water, or paved roads. He attended Baobob College and, after coming to the United States, received Waldorf teacher training at Sunbridge College. He practices African drumming and is interested in acting, sports, and travel. Mr. Moruthane lives with his daughter, Thabitha.
---
Steve Olson
Music Director
phone: (802) 985-2827 ext. 47
email: solson@lakechamplainwaldorfschool.org
Born in Key West and raised in Bradenton, Florida, Mr. Olson moved to Vermont in 2002 to become Director of Music at LCWS. After earning a B.A. in Psychology from the University of Central Florida and a B.A. in Music Education from Florida State University, he was drawn to Waldorf education as an opportunity to merge both degrees into his work. After a decade of work with the students, he continues to be amazed by the level of artistry that they can achieve when they are met with meaningful experiences, in music classes and beyond. Mr. Olson lives in Hinesburg with his wife Katelyn and daughter Natalie, who will be a member of the LCWS class of 2029.
---
Pamela Sonn
Math and Geology
phone: (802) 425-6195 ext. 13
email: psonn@lakechamplainwaldorfschool.org
Ms. Sonn joined the LCWS faculty in 2008; previously she taught Geology, Geography, photography, painting, and drawing at the Summerfield Waldorf School in California, and worked in Educational Support at South Burlington High School. Ms. Sonn teaches Geology and math, and is the Learning Needs Coordinator at the High School. Ms. Sonn enjoys spinning, knitting, painting, frequenting library book sales, and hiking up mountains.
---
Judy Ververs
German
phone: (802) 425-6195 ext. 21
email: jververs@lakechamplainwaldorfschool.org
Judy grew up in northern New Jersey. She earned an MA in English from Indiana University of Pennsylvania, with post-graduate work in German and instruction at Penn State and a fellowship in Bremen, Germany through Dickinson College. Mid-career, after teaching in western Pennsylvania schools, she fulfilled a dream of moving to Vermont, teaching English and German in public schools here. After several years in the private sector as a technical translator with a German firm, she returned to teaching for the chance to experience the atmosphere of the Waldorf tradition.